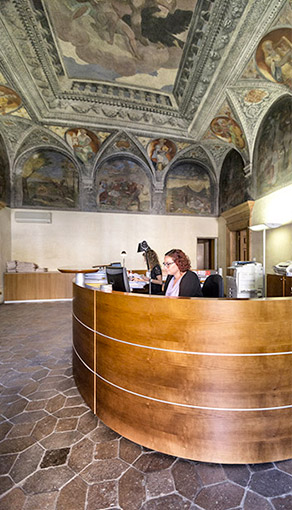 The Firm is managed by the founding members Martino Meneghini, Nicola Barbieri and Ilaria Guarise, and operates in the field of Tax Consultancy, Business Administration, Accounting and Auditing and providing a bespoke and professional qualified service from small and medium enterprises to large corporate organization. The decision to establish their own consulting organization making this a professional association of partners originates from the belief that a skill synergic approach to company needs represents the best method to provide an efficient and effective response to the multitude of challenges society, economics and law impose on enterprises.
The expertise of the Firm has gradually expanded through the association and professional growth of its human potential from Associates to Partners and Employees.
The Firm is regarded by its Client base as a professional partner that can support them in all stages of business lifecycle from planning initial activities in line with the business objective to assisting in day by day activities including more complex needs as corporate restructuring and reorganization of the ownership structure (as mergers, acquisitions, sales of companies and shareholdings), by advising in all aspects of those processes from legal, to financial and economic issues.
The Firm has also acquired specific expertise in the optimization of asset management of private individuals.
The current Client Base comprises of leading companies operating in a multitude of industries including manufacturing, real estate, services, energy, local authorities and no profit organizations. With the objective of providing a complete and integrated solution , the Firm has built up a close network of leading law firms, notaries and labor consultants as well as making use of consultants abroad when involving practices of international law.